New Product Annoucement: SolarWinds Turn Their Heads To Security Folks!
SolarWinds® quest for world domination continues with them now knocking on the door of IT Security folks with the acquisition of the SIM TriGeo a few months back. One thing is clear; they have certainly purchased a fine-looking SIEM solution. As with their other flagship solutions for networking, application, virtualisation and storage management, they are pitching themselves up against some pretty hefty hitters in this space but, as many of you know with their powerful branding and low-cost license models they are bound to get some head-space here.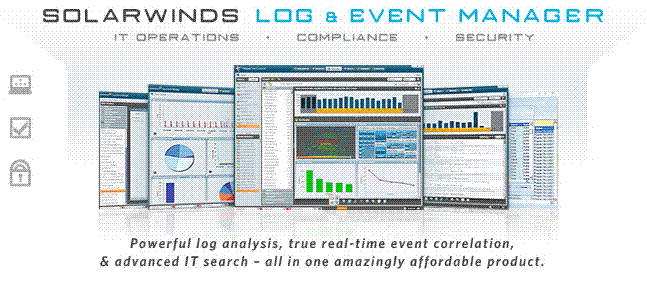 Right before they were acquired TriGeo won awards in the mid-market size by offering sophisticated behavioral analysis rules, real-time event correlation and automated responses that block, quarantine, route, and control processes, accounts, privileges and more. Now renamed SolarWinds Log & Event Manager it remains easy to use, quick to deploy and for those with a keen commercial eye has had its price dropped to an entry-level price for 100 nodes of £8k. I personally think that's a good deal for a mature SIM solution that provides 700 security/network monitoring rules and more than 300 pre-built reports for compliance.
Product Trial: SolarWinds Security Event Manager
As a partner that is always looking for new and exciting products to bring to our customers, we are pretty excited about this latest move by SolarWinds.

Matt Crane
Director of Sales & Marketing
Matt Crane is the Sales & Marketing Director at Prosperon Networks. Matt has years of experience working with SolarWinds customers, and prides himself on delivering solutions that meet the needs of customers.
Product Trial: SolarWinds Security Event Manager
Related Insights From The Prosperon Blog
In this webinar, you will discover how to leverage the new dashboards framework in SolarWinds® Orion® 2020.2. This webinar examines how to increase your visibility and...
read more