Dastardly & Muttley At The Worthing Birdman 2013
You have probably heard about Worthing's Annual Birdman Trophy in which several risks taking daredevils to decide to build a plane-like "structure" and launch themselves off Worthing Pier to raise money for worthwhile causes.
Well this time our Technical Director (Mark Roberts) and his brother have decided to take their lives in their own hands and partake in the 2013 event this coming Sunday, after several weeks of building their plane, begging and borrowing all the resources they can lay their hands on they are finally ready to take the "plunge", hoping to break all previous records. To be honest we aren't completely sure that any records will be broken with the below approach but we will cheer them on nevertheless and hope they both resurface safely.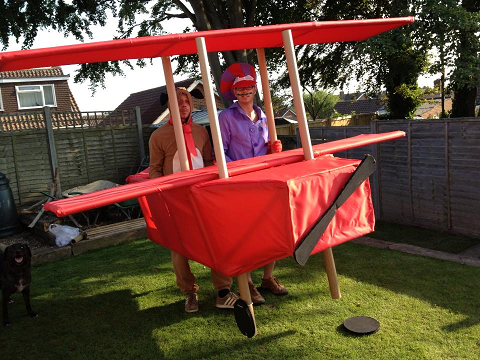 If any of you would like to donate to their cause feel free to use this link and wish them the best of luck in their exploits.
Good Luck Mark, from all of us at Prosperon Networks
Raul Gonzalez
Technical Manager
Raul Gonzalez is the Technical Manager at Prosperon Networks. As a Senior SolarWinds and NetBrain Engineer for over seven years, Raul has helped hundreds of customers meet their IT monitoring needs with SolarWinds and NetBrain Solutions.
Custom Report: Incompatible Custom Pollers
Related Insights From The Prosperon Blog
Having released security patches and upgrades to their Orion® platform, SolarWinds® have announced that due to the nature of the compromise, they are going to be revoking the code-signing certificate. The impact of this needs to be understood and managed accordingly,...
read more